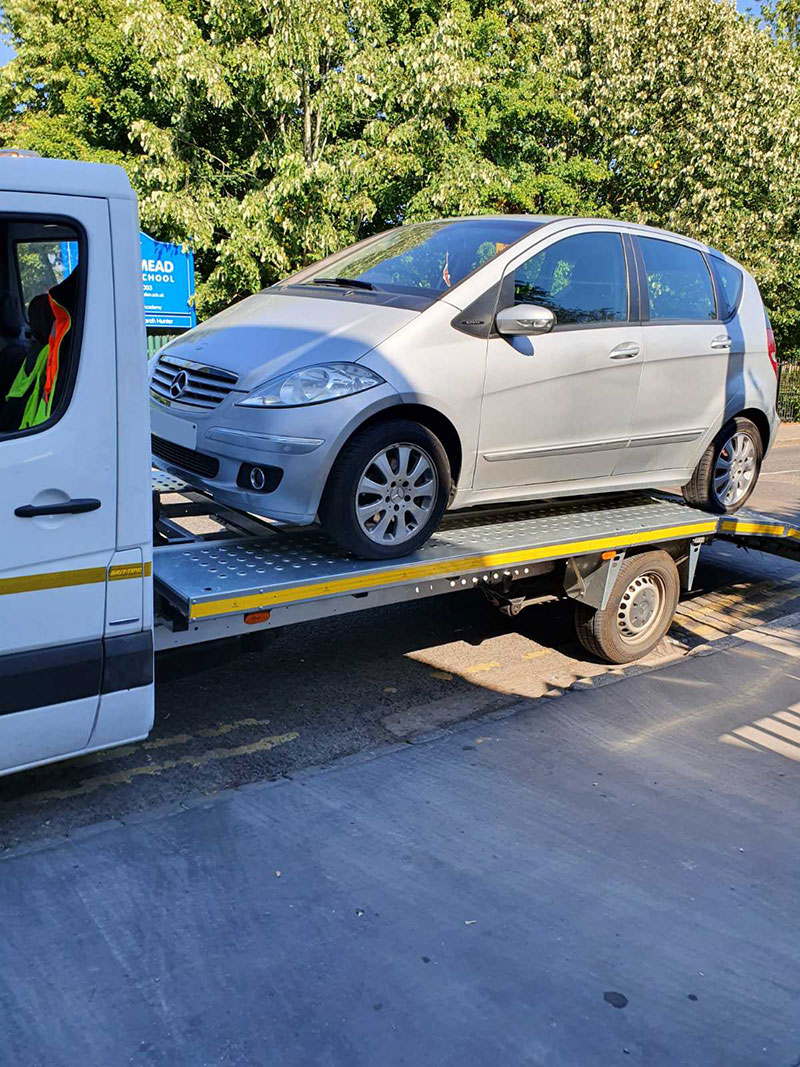 Believe it or not, the breakdown recovery service we are here to tell you about is considered to be the most premium service in the UK at the moment. These are not just words you can't actually see materialize, we are here to prove it on a daily basis and in as many different situations as possible. We love the challenge of a new customer seeking help and not being able to tell what the issue is.
Hire Breakdown Recovery London
Just like every other service we have in store, the breakdown recovery service we provide allows us to test our skills and prove it to you that you have made the right choice by contacting us. Roadside assistance takes place right there and then, wherever you might be in the UK. You can rely on us in case of an emergency when you simply don't know what to do. More often than not, attempting to fix the issue on your own could do more harm than good.
This is why you should give BestCarRecovery a call and we will be there in no time. The breakdown recovery service in London we have up for grabs will guarantee you that you won't be left stranded on the roadside, seeking help and not knowing when you will make it home. There are many reasons why your vehicle might break down – that could be a tire puncture, discharges car battery, or something else.
Our team of experts will locate and identify the issue in no time, so it is solved efficiently. You might need to stay away from your vehicle during the breakdown recovery service, but the weather conditions should not concern you. Our mobile mechanics will provide you with a warm blanket or a bottle of water to keep you warm or cool.
Cheap Breakdown Recovery Service in London
Affordability is crucial nowadays, as we have to balance so many things in our lives. Maintaining the fragile equilibrium of our bank account is crucial for each and every one of us, which is why we understand you want the cheapest and most efficient London breakdown recovery service there is. Luckily, your search for the right company offering this service ends here and now, since we provide the cheapest breakdown recovery service in the UK. The budget-friendly approach we have to life also reflects our business strategy, making it a sustainable one in the long run.
Breakdown Recovery Service Near Me
You have come to the right place if you are seeking the best breakdown recovery service in the UK. Yes, we are dead serious when we say that, because we are going to reach your location despite the area of the UK you call us from. We want to be near you whenever you need us, which is why BestCarRecovery covers many locations throughout the country. This allows us to truly be near you and deliver all the machines needed for the breakdown recovery service.
We bring the best service in London for a reasonable price, keeping in mind the quality-price ratio that is so important for everyone. You can book as by calling 07947775239 and our team of assistants will ask you all the right questions in order to optimize the process. This will prepare well the team of mobile mechanics coming your way, so they can get the job done in no time.
Why Choose Our London Breakdown Recovery Service?
If you're having second thoughts or any doubt about our proficient breakdown recovery service, we are here to dispel them, as you have nothing to worry about if you trust us. Proficiency is what we are best known for and we are proud to say that most of the roadside recovery we do ends up solving the issue right there and then. You need your vehicle and we will make everything to bring it back on the road.
In the situations when this is simply impossible, you can rely on us to safely transport your vehicle to our closest location so we can take a look at it then and fix it as quickly as possible. The years of experience make us the best partner you can possibly wish for when it comes to reliable breakdown recovery service in London. Give us a call at 07947775239 and you'll see for yourself the level of professionalism.
Frequently Asked Questions
Do you really work 24/7?
Yes, we are here for you around the clock and whenever you might need us. Best Car Recovery knows just how unpredictable life could be. However, the breakdown recovery we have up for grabs is available 24/7, all you have to do is give us a call at 07947775239. Our friendly assistants will answer regardless of the hour.
Do you cover caravans and trailers?
We know just what to do when it comes to breakdown recovery and this covers all vehicles – cars, caravans, trailers, and more. Our team of trained specialists will arrive as quickly as possible to take care of the situation for you, even if there is more than one vehicle in need of assistance.
Are you really available nationwide?
Absolutely, whether you are in London, Manchester, Aberdeen, Essex, or somewhere else, our team is going to reach you in a matter of minutes and take care of everything. Fixing your car on the spot during breakdown recovery service is the ultimate goal for us and we're able to achieve it in 9 out of 10 times.