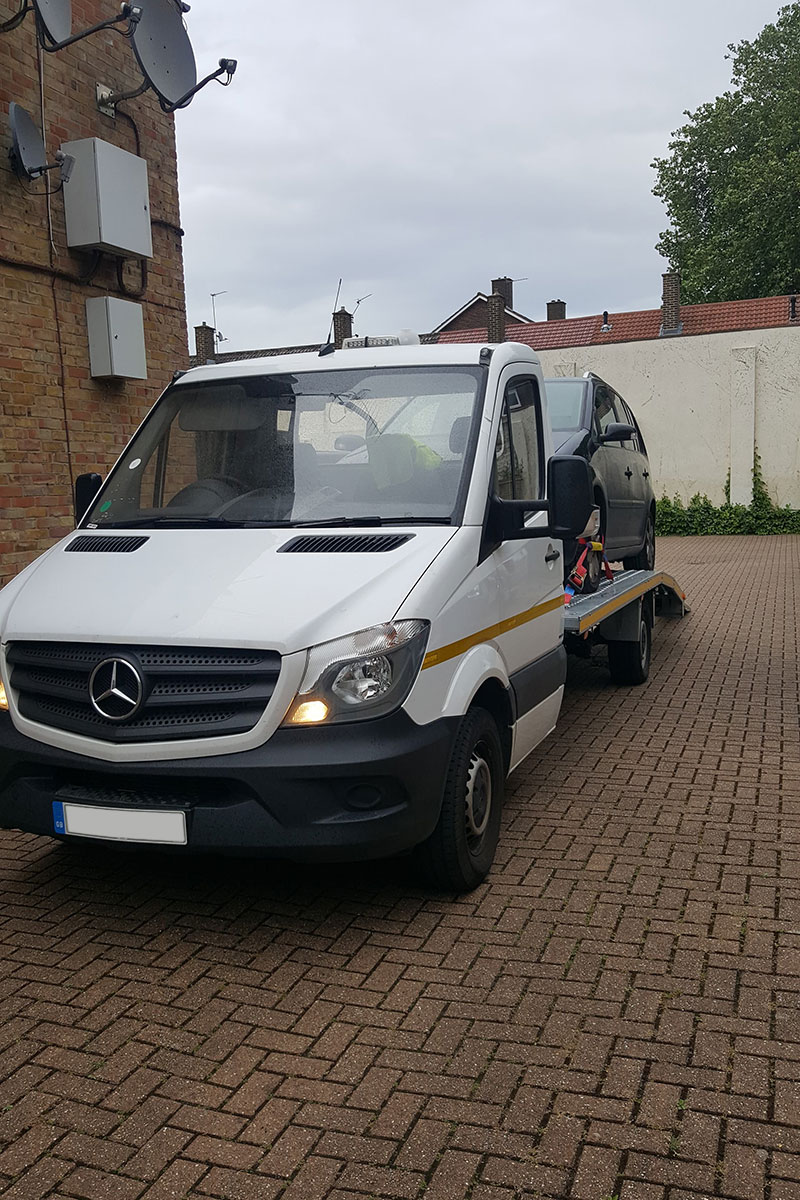 Nobody is prepared for the turbulence of our everyday life, especially when we are on the road trying to reach our destination in the quickest way possible. Many things can happen and you have to be prepared for any scenario while driving your car somewhere. Car recovery service could be your best friend regardless of where in Essex you find yourself at.
Things could easily get out of control which is why you need our support in order to get it all solved as quickly as possible. The professional mobile mechanics we have hired and work with on a daily basis are experienced enough to evaluate the situation you are in before heading off your way. This allows them to be as prepared as possible for the unpredictable nature of your car.
The car recovery service in the Essex region aims to be right there for you and you can trust us that finding the particular location has never been an issue for us. We cover Harlow, Epping Forest, Brentwood, Basildon, Castle Point, Rochford, Maldon, as well as the City of Chelmsford. Moreover, we will also come your way if you hail from Uttlesford, Braintree, Colchester, Tendring, Thurrock, or Southend-on-Sea.
Finding you on the map, as well as on the road is not an issue for us and the team sent to help you is going to reduce your waiting time too. You can expect us to arrive on the spot in less than 40 minutes, as we know just how precious time is. You should not waste it waiting for the helping hand of our breakdown recovery service. The team sent is going to strive to fix everything as quickly as possible so that you won't be late for your appointment. Give us a call at 07947775239 and you'll see that.
Cheap Car Recovery in Essex
Roadside recovery in Essex is something almost every car driver has had the pleasure of experiencing. The memory might be a pleasant one or a rather irritating, but it is a situation we have all been in at one point. Best Car Recovery Essex knows just how valuable your time and finances are and we want to make life easier for you to the best of our abilities. This could happen with the help of the affordable car recovery service we offer. We pride ourselves on bringing the cheapest breakdown recovery service in Essex and the region. Book one of our teams and see for yourself.
Car Recovery Near Essex
You should feel as confident as possible in the car recovery services along with various other services our company has in its portfolio. The reason for this confidence is a rather simple one – our locations are sprinkled across the UK and we could come your way in the quickest way possible. This allows us to reduce your waiting time and make a second booking in the future much more likely.
Moreover, you might also recommend us to a friend of yours when they are in a similar situation on the road. Road assistance is a thing that could end up saving your day and a substantial amount of money. The mobile mechanics working in our company know just what to do during this budget-friendly service. We are available anywhere near you but don't take our word for it – book one of our teams now and see for yourself.
Why Choose Our Essex Car Recovery Service?
One of our main selling points is that we at Best Car Recovery cover the entire region of Essex and there is not a single area that we won't be able to reach once the need arises. This gives you the comfort of knowing that everything will be alright and nothing is standing in the way of you getting the road assistance you need and deserve.
This is quite a reassuring thought, especially when there is something wrong with your car but you are not sure what it actually is. We work around the clock, meaning that you can give us a call at 07947775239 any time of the day or the night and book your car recovery service with a team of proficient mobile mechanics of Essex. They will get the job done in no time and explain everything happening as they go. The level of professionalism we demonstrate on a daily basis is what makes us the best in the Essex region.
Frequently Asked Questions
What is the best car service in Essex?
This would be us and you are lucky to find yourself on our webpage. Keep your head up because the helping hands of our experienced mobile mechanics teaming up with the most advanced tools and reliable approaches are on the way.
How quickly can you respond in case of an emergency?
Emergency cases are treated with priority, even though we have many mechanics working at the same time and there are rarely people waiting for the teams to arrive for more than 40 minutes. Emergency cases should be specified when you're making your booking on the phone – our friendly assistants are going to take care of everything and optimize the process.
Are you really available 24 hours a day?
That's absolutely right, and we at Best Car Recovery are leaders in the Essex region because we work around the clock for you. Maintaining a reliable team of mechanics available 24/7 is crucial for us and it is the foundation we use to build a great empire.