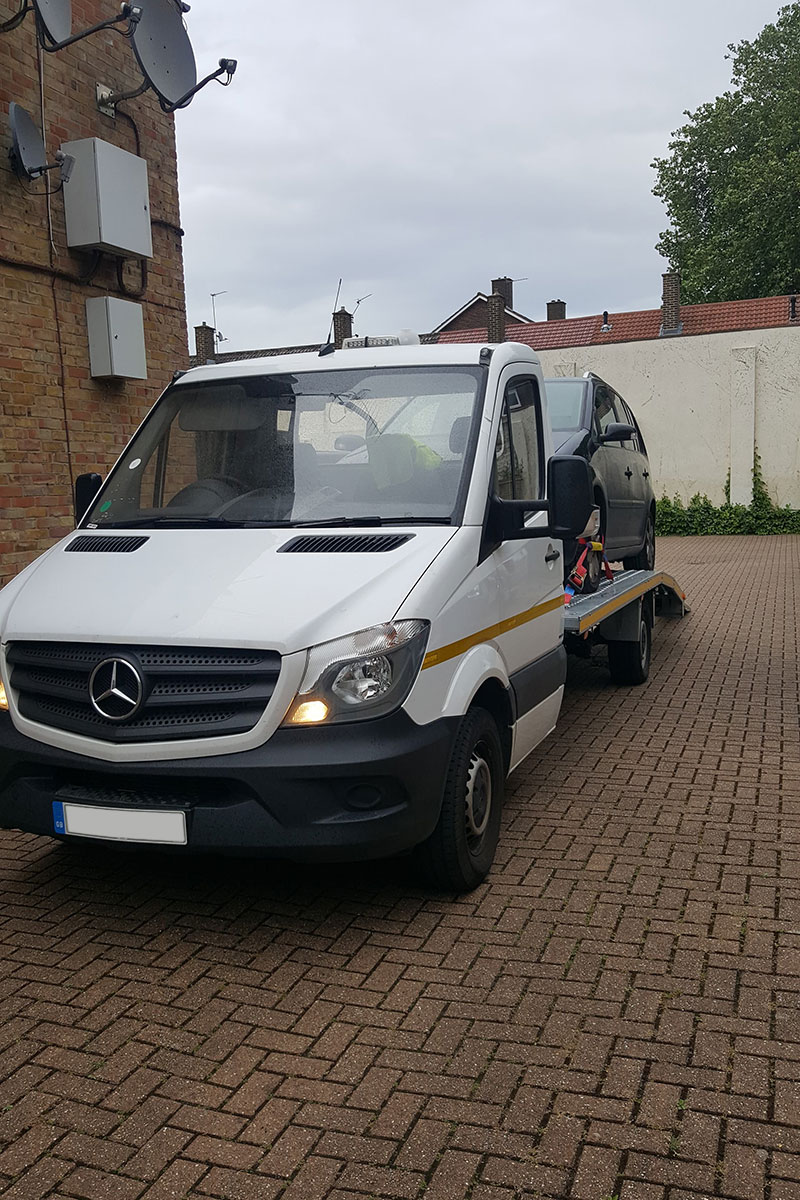 Car recovery service in London and the region might sound like a ton of searching and comparing prices and conditions but the simple truth is quite simple. You've come to the right place and your searching has come to its end, as we're here to offer you the most advanced car recovery service there could be in London.
The mobile mechanics we have in our London area are trained to achieve stellar results in any situation on the road. We at Best Car Recovery London know how unpredictable your car can be in addition to the general unpredictability of life. You should not worry about that, as we're here to provide you with the most suitable service for your specific case wherever you might find yourself.
It really doesn't matter where you hail from, whether that is North London, South London, West London, or East London, as things could happen wherever you are. We have had customers from various pints of the London area, seeking help and the professional attitude of our teams of experts. If your car breaks down and you feel like there's nothing you could possibly do to revive it – give us a call.
Best Car Recovery has multiple teams of professional mobile mechanics ready to get you back on the road in the safest way possible and in no time. They'll bring everything needed for fixing your car on the spot since roadside recovery is our greatest service. If the case is a more serious one, there is out tow truck that will safely transport your car to our nearest spot, where further work could be done.
Car towing is possible in London thanks to the premium recovery trucks we have. Regardless of the London area where you're at, we'll guarantee transportation to a safe spot where work could progress in an optimized manner.
Cheap Car Recovery in London
We are here to give you the most budget-friendly car recovery service in London and the area since we all know that cost is important when it comes to our vehicles. We all want the best for our trusty friend taking us places, which is why your car needs our breakdown recovery service in times of need. The affordable offering we have for you won't break the bank and you don't have to worry about any additional costs – what you see is what you get. The prices depend on your specific case, as well as on the region you're located in at the time.
Car Recovery Near London
Our company is ready to give you the most advanced car recovery service near you. Some of the areas we cover are Barking and Dagenham, Barnet, Bexley, Brent, Bromley, Camden, Kensington and Chelsea, Kingston upon Thames, and so many more. The location doesn't matter, because we'll locate you in no time and bring all the tools and technology necessary. Our car recovery service is anywhere near you.
You can book us via a simple phone call which would give us more information regarding your specific case and the preferences you have, as well as regarding the specific location where you're at. Dial 07947775239 whenever you might need it – we at Best Car Recovery London work 24/7 just for you, in order to meet your expectations and offer more than out rivals. Maintaining our customers is essential nowadays, but we're confident that bringing the best prices recovery service near you is something we're good at.
Why Choose Our London Car Recovery Service?
London is the largest city of England standing on the River Thames and despite its great magnitude, we're still able to cover it all with our proficient car recovery service. Living in one of the world's most important global cities comes with its perks and some of them include the premium car recovery service we have in store. You should choose us because of the well-rounded nature of our service, as well as our coverage.
Our teams with mobile mechanics can reach you wherever you are. Mayfair, Southwark, Wembley, and Whitechapel are only some of the areas we have great coverage of. Canary Wharf is also among the frequented places by our teams, along with Haringey, Harrow, Havering, Hillingdon, and Hounslow. Worry no more, even if you think you're in the middle of nowhere, our car recovery service will find you and help you in less than 30 minutes.
Frequently Asked Questions
Can you really provide the service anywhere?
When we say anywhere in London we mean it, because, in reality, it doesn't matter where you are. Our teams will be able to make their way there and provide you with the car recovery service you need.
Do you work across the City?
The primary central business district of London is also among the areas Best Car Recovery covers, as there is a lot of traffic in the region. The financial center will accommodate the car recovery service we have up for grabs if this I where your car has broken down.
Are your prices competitive?
We have the best price-quality ratio in the London area because we aim to surpass your expectations while also providing you with the most detailed approach to your specific case. Worry no more and give us a call at 07947775239.
Do you work in Greater London?
Of course, our car recovery service is available in Hertfordshire, Berkshire, and Buckinghamshire, as well as Kent and Surrey. We work 24/7 to provide you with the best service in times of need.