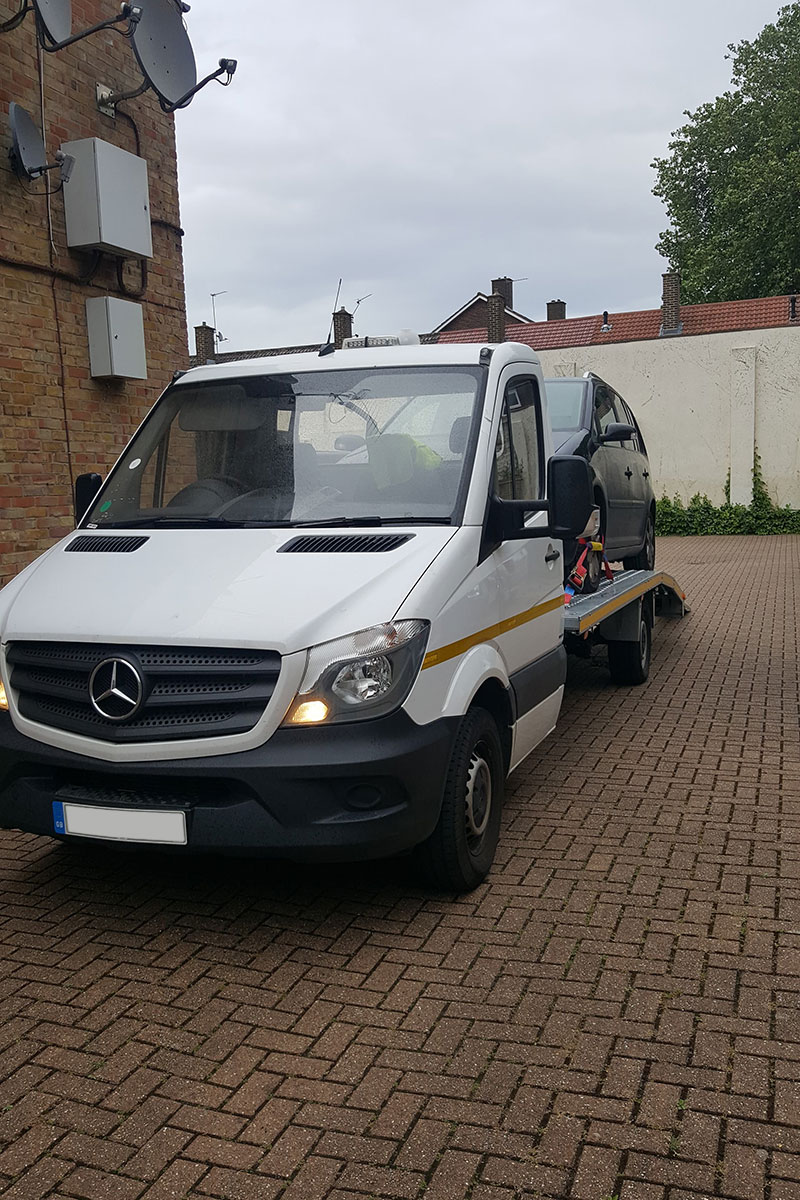 There is nothing more frustrating than having your car in a dire state while being late for an appointment on the other side of town. This is when you need the reliable support of a team of experts that could fix anything around your trusty vehicle. The keyword here is in a timely manner – we strive to be as efficient as possible.
Finding the best car recovery in Croydon is not mission impossible, because you had just stumbled across our welcoming site. Best Car Recovery Croydon has everything you might need in terms of breakdown recovery service, car delivery service, and jump starter service. The well-rounded portfolio we have in store will surely convince you we are the best in Croydon.
We know the area like the back of our hand, which means that we can provide you with the quick service you deserve whenever you might need it. Best Car Recovery could navigate the Croydon area in the most efficient manner and guarantee you the quickest breakdown recovery service on a regional level – give us a call and see for yourself.
You could find yourself in Addington, Ashburton, Broad Green, Coulsdon, Forestdale, Kenley, Monks Orchard, New Addington, Old Coulsdon, Purley, Sanderstead, Selhurst, Shirley, Thornton Heath, Upper Norwood, Waddon, or Woodside and our mobile mechanics' team is about to come your way in less than half an hour every single time.
Any inconvenient situation you might find yourself in while on the road could be resolved with the proficient help of our mechanics. They have the experience needed to think on their feet and find the solution to your vehicle woes in no time. All you have to do is give us a call right now and book your first car recovery session with one of our teams.
Cheap Car Recovery in Croydon
Bringing you the most affordable car recovery service in Croydon has always been our goal. We have worked hard to maintain our prices this low and still competitive within the local breakdown recovery field. This makes our company one of the preferred ones, but we want to be the best for you, our customers. We have the best price-to-quality ratio in the Croydon region making us the preferred choice for unexpected breakdown recovery service appointments. You will not need to break the bank for us – we offer cheap car recovery in Croydon.
Car Recovery Near Croydon
In a dynamic world filled with tons of events and tasks to finish in a day, we want to save you time and effort and have you on your way in no time. You do not have to sit around and wait for the car recovery service team to arrive at your destination and solve all your vehicle issues. Navigating the Croydon area in the most efficient way is what positions us well on the path to success.
The team of proficient mechanics will never take longer than 30 minutes to arrive at your location, once they have received all the information needed. This way you can have your vehicle fixed and be on your way in less than an hour. Forget about missing an appointment or a meeting with someone because of your broken-down car. Dial 07947 775239 right now and make your first breakdown recovery booking today.
Why Choose Our Croydon Car Recovery Service?
Choosing what is best for you will inevitably make your life much easier down the road. Making the right decision while being on the side of the road and needing assistance with your car as soon as possible is essential. Best Car Recovery Croydon is here for you and you should choose us simply because we are the best in the Croydon area. We work around the clock just for you.
Moreover, we are also available for breakdown recovery service bookings seven days per week, meaning that you might need us on a Sunday night and feel as if you are in the middle of nowhere, and you can still give us a call and make your car recovery service request right there and then. This is particularly what makes us so different from the rest of the road assistance companies in the UK.
Frequently Asked Questions
What is your most requested road assistance service?
It depends on the area you are asking about – in the Croydon area, this would be our car battery jump starter service. We are here to revive your car battery once it has been drained for whatever reason and have you back on the road in no time.
Can you perform a simultaneous car recovery service?
Fixing two vehicles at the same time is no issue for our teams of mobile mechanics ready to assist you at all times. You will have to specify your particular case while you are making the booking with the customer service representative on the phone.
Can I make a breakdown recovery booking right now?
It really does not matter when you need our proficient assistance with your vehicle. We work around the clock and we also have no days off – you can give us a call right now and a friendly staff member will ask you all the right questions, in order to prepare the team of mechanics coming your way.
How can I book your car recovery service?
You will have to dial our number 07947 775239 and have a conversation with the friendly staff members answering the phone. They will ask you for more details on your specific issue and prepare the team of experts coming your way with the tools they will need to meet your expectations.