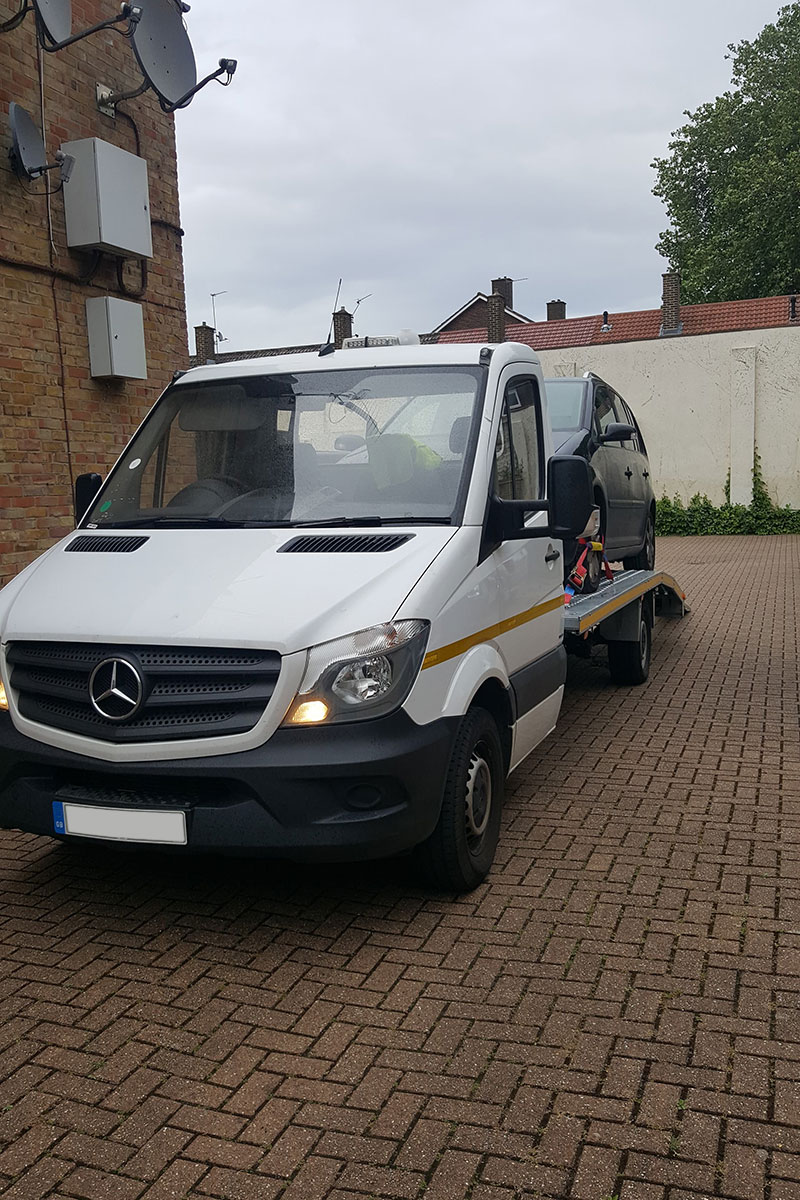 Seeking the most reliable car recovery in West London could be a challenging task and there are many factors one should take into account. Best Car Recovery wants to bring you the best breakdown recovery in the West London region and there is really nothing that could stop us. The quickest way to book a session with us via a phone call.
Many things could happen within a single day and your life could change as quickly as you can say "car recovery". For the situation where you could not possibly be prepared, there should be someone you can trust. We say Best Car Recovery West London is the trusted partner you need on the road and we want to prove that to you.
You can rely on Best Car Recovery and this way you will not need to disturb the beauty sleep of your friends in the middle of the night, while you are stuck on the side of the road. Instead, you could give us a call and make your first breakdown recovery service booking with our company.
Your particular location at the time of the car recovery service really does not matter – you could be anywhere in the West London area and our team of proficient mobile mechanics will locate you and offer you the best service. They can fix any issue that could occur around your vehicle and they can even fix multiple vehicles at the same time.
Best Car Recovery West London could fix your issues in no time, whether you are in Brent, Ealing, Hammersmith and Fulham, Harrow, Hillingdon, Hounslow, or Richmond Upon Thames. As soon as you make your booking with us, the team will be on their way to fix your car and guarantee that you will reach your destination on time.
Cheap Car Recovery in West London
We love our customers and want to make sure that they have the best time on the road. This means that we strive to fix their vehicles efficiently and never mislead them when it comes to their own safety. Best Car Recovery offers West London residents the best price-to-quality ratio in the region. We aim to keep our prices as competitive as possible and not devastate your bankroll while performing the proficient car recovery service. You can rely on us for the cheapest car recovery service in West London.
Car Recovery Near West London
Bringing you the most time-efficient breakdown recovery in West London is a great power that also comes with great responsibility. You can rely on us to provide you with the quickest car recovery service. The teams of mobile mechanics coming your way can quickly locate you wherever you might be. They will be right where you need them to be in less than half an hour every single time.
Best Car Recovery West London wants to be near you and at your disposal at all times, which is why we offer you breakdown recovery service around the clock. Yes, you read that correctly, we will pick up the phone even in the middle of the night. Do not hesitate to give us a call and you will see that the teams will arrive in less than 30 minutes to get your car back on the road.
Why Choose Our West London Car Recovery Service?
Working with the best car recovery service company in West London is one of the privileges local individuals have. We cater to their needs on a daily basis and constantly work on the improvement of our portfolio. Best Car Recovery works on the breakdown recovery service, jump starter service, as well as car towing, all of which are regularly requested in the region. You should choose us because we are simply the best.
The recovery truck we boast is a new model that would never cause any damage to your vehicle while it is being transported. The low prices we work with are also among our main selling points in the region. Just dial 07947 775239 and have a quick chat with the friendly staff member who will make your booking – you will not regret this decision. As soon as all relevant information is collected and redirected to the team of mobile mechanics. They will prepare in advance for the breakdown recovery session.
Frequently Asked Questions
Is car towing available in West London?
Best Car Recovery offers the most efficient car towing service in West London and you have nothing to worry about. This is one of the most requested services we have, so we are always ready to perform it.
What is the best car recovery service near me?
Best Car Recovery West London will be just what the doctor ordered for you and your vehicle and all you have to do is give us a call today and book your first breakdown recovery session with us. The years of experience on the road below our belt make us the reliable partner you need in your life – Best Car Recovery is here for you.
Can you offer emergency car recovery?
This is another car recovery service we offer in West London because we love our customers so much. You will have to specify your particular case during your quick chat with our customer service and they will prepare the team of mobile mechanics for an emergency car recovery session. This way, you will not have to wait longer on the side of the road.