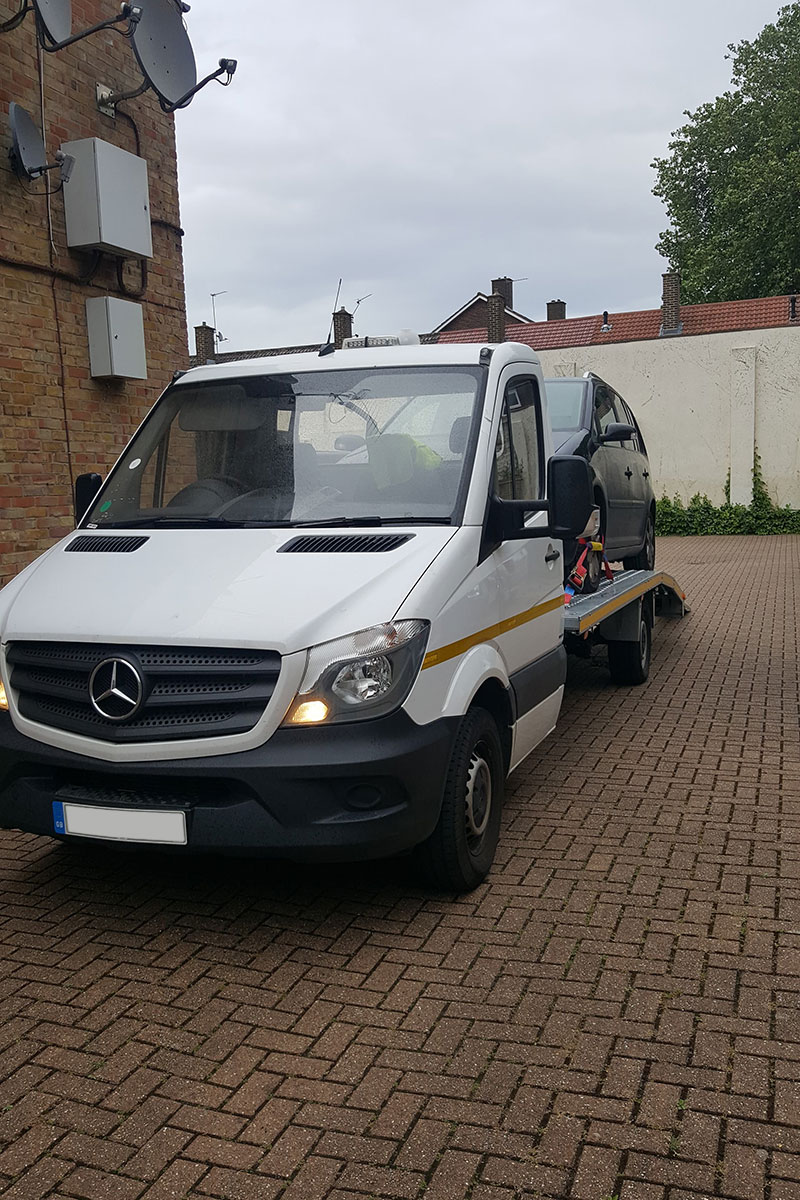 Lambeth residents and people simply passing by might think they are prepared for every scenario life could offer them but things are often out of their control. When they least expect it, they might find themselves in need of a proficient car recovery service that could solve all their issues on the road. In such situations, you know whom to look for.
Best Car Recovery is here to support you in times of need and offer you the most proficient breakdown recovery in Lambeth and the area you can look around and seek for better service or better personal treatment, but rest assured that there is nothing better for you than Best Car Recovery and its professionals.
The teams of mobile mechanics have years of experience in real-life conditions below their belts. Those situations have taught them to think on their feet and remain as flexible as possible in a wide variety of circumstances that could emerge on the road. Best Car Recovery Lambeth simply has the best mobile mechanics in the Lambeth area and we will prove this to you.
Everyone deserves premium breakdown recovery whenever they might need it, which is the reason why we strive to be the best for our customers and the people they recommend us to. It does not matter whether this is your first time needing car recovery service or the tenth – the team of mobile mechanics will arrive on the spot in no time and showcase their great problem-solving skills on the road.
All you really have to do is give us a call and have a quick chat with one of our customer support representatives that will ask you all the right questions related to your vehicle issue. This will prepare the team of mobile mechanics for your particular case.
Cheap Car Recovery in Lambeth
When it comes to car recovery service and the benefits coming from it, many individuals feel pressed to make rash decisions and make compromises with the quality. All they look for is the price, not really the quality and the proficiency of the mobile mechanics that will perform the breakdown recovery service. With Best Car Recovery Lambeth this choice is simply nonexistent – we offer the cheapest and most efficient car recovery service in Lambeth. Look no further, as you just found the best price-to-quality ratio.
Car Recovery Near Lambeth
Lambeth is one of the special boroughs in South London, as many people frequent it for its geographical location. This is where the geographical center of London is located – at Frazier Street near Lambeth North tube station. We know Lambeth and could navigate it even in our sleep, which is the reason why we can navigate it so efficiently day in and day out.
The team of mobile mechanics coming your way will find you in less than thirty minutes regardless of the particular time when you are making your booking. Such efficiency is what makes Best Car Recovery simply the best in the Lambeth region – people remember the way they felt while our mobile mechanics were fixing their car and the devotion they had seen in their eyes. They recommend us to other people and seek us in times of need because we have the best breakdown recovery service, car battery jump starter service, and so much more.
Why Choose Our Lambeth Car Recovery Service?
Best Car Recovery Lambeth strives to offer you a once-in-a-lifetime experience every single time when you need help with your vehicle or it misbehaves. Having a reliable partner in tough situations could be a lifesaver which is why you should rely only on our breakdown service company. We offer car transportation, car battery jump starter service, a reliable car towing service that will never betray your trust on the road.
Lambeth residents and people simply passing by could always give us a call at 07947 775239 and make a booking that could significantly increase their quality of life in no time. Choosing our Lambeth car recovery service would not leave you disappointed with the results – make your first booking and see for yourself. We are available 24/7 just for you and nothing could stop us from offering you the most affordable car recovery service in Lambeth.
Frequently Asked Questions
Can you cover more than one vehicle?
Working on two problematic vehicles simultaneously has never been an issue for the professionals working for us. The mobile mechanics coming your way will be prepared in advance if you mention this detail and the issues each vehicle experiences at the moment.
What is the best car recovery service near me?
This would be us, Best Car Recovery service is confident enough to provide you with the most reliable and affordable breakdown recovery service available 24/7. Dial our number today and book your first car recovery appointment with us.
Do you really work around the clock?
Best Car Recovery Lambeth is the friend you need around the clock – we offer the most reliable breakdown recovery service 24 hours per day and we also do not have any days off. You could need us on a Sunday and we will solve all your vehicle issues immediately. Give us a call and see for yourself.
Is your tow truck safe enough?
Car towing and car movers are some of the highly requested services we have in Lambeth, as many drivers need them. The tow truck we have in store is efficient enough to transport your car wherever you might need it to be.