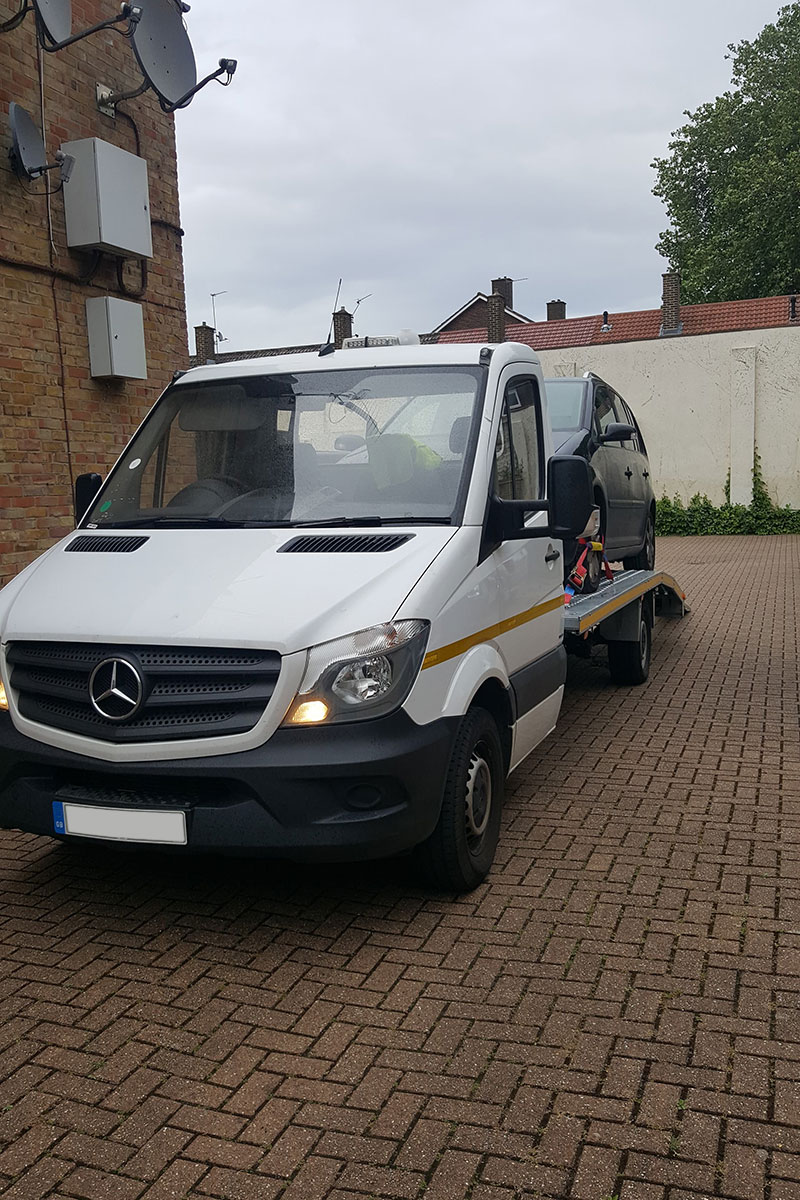 Life is often quite unpredictable and there are situations one could not be prepared for. An example could be a situation where your vehicle is in need of car recovery service and you have nobody to contact. Best Car Recovery South London is here to make your life easier and hassle-free quicker than you can imagine – just give us a call and see for yourself.
Hire Car Recovery South London
Individuals hailing from the South London area have nothing to worry about when it comes to the premium condition of their cars, as they can rely on the most proficient breakdown recovery service possible. We are confident enough to say that and we stand behind our words – we are simply the best and there is not a single situation that could discourage us.
The best car recovery service in South London and the area is closer to you than ever because we can guarantee you quick car recovery service every single time you contact us with an issue. The way we see things, everyone deserves road assistance while they are on the side of the road, stuck somewhere.
It really does not matter where life takes you in the South London region. You could be in Bexley, Bromley, Croydon, Greenwich, Kingston, Lambeth, Lewisham, Merton, Richmond, Southwark, Sutton, or Wandsworth and the team of proficient mobile mechanics would find you in the quickest way possible. Time-efficiency has always been our main driving force to continue our daily work.
Another thing that makes Best Car Recovery South London simply the best for you is the affordability of our proficient car recovery services. They are good for your budget and they remain as competitive as possible within a constantly changing South London market. Check out the full range of car recovery services we boast and you will not be disappointed.
Cheap Car Recovery in South London
What makes your vehicle so special sometimes is the unpredictable nature it comes with. One day it could be handling the road well and doing exactly what you want it to do, and the other it could be refusing to even start. This is a situation that calls for our professional help. Best Car Recovery in South London offers you the best jump starter service you could find in the region. Its affordability is renowned and locals often request it upon calling our phone. It is considered the quickest and most budget-friendly way to get back on the road and not ruin your schedule.
Car Recovery Near South London
Best Car Recovery South London wants to be near you and meet all your expectations when it comes to the most reliable car recovery service. We are going to be right where you need us in less than 30 minutes every single time, so you will not have to wait for help to come your way. This is considered one of the main selling points of our breakdown recovery service.
You can bid farewell to the long hours spent on the side of the road, waiting for the car recovery service to make it to your location. All you have to do is give us a call at 07947 775239 today and book your first car recovery session with one of our teams of professionals. Have a quick chat with one of our friendly staff members and everything will be set.
Why Choose Our South London Car Recovery Service?
We are the best in the local car recovery field and there is nothing stopping us from guaranteeing you the most comprehensive and reliable breakdown recovery in South London. Choosing the best partner for your vehicle will set you on the path to success quicker than ever. You can rely on Best Car Recovery 24 hours per day and 7 days per week, making us the best thing to happen to your car.
This means that you could find yourself stuck on the side of the road in the middle of the night and you have nothing to worry about. You will not need to disturb your friends with a late-night call requesting their help. All you have to do is dial our number and have a quick chat with the friendly staff members taking booking requests. They will prepare everything needed for the car recovery session.
Frequently Asked Questions
Do you need anything for the car recovery service?
All you have to do is dial our number and make your booking. This is when your job is finished and everything is left in the hands of our experienced car recovery experts. The mobile mechanics coming your way are prepared for any situation you might have since the staff members ask all the relevant questions.
Do you really offer the cheapest car recovery service in South London?
That is true, Best Car Recovery South London aims to please and we are here to give you the best price-to-quality ratio in the local car recovery field. Keeping our prices affordable and adequate has always been our main goal.
Is your recovery truck reliable?
We have the most proficient recovery truck that will transport your vehicle in the safest way possible. This is important for us, but it is also important for you – your vehicle will be transported without a scratch.
Could you deal with an emergency car recovery service in South London?
Emergency car recovery is not an issue for us. You will have to specify the details surrounding your particular case while you are talking on the phone with our customer support. This will prepare the team of experts for your case and they will handle it all smoothly.