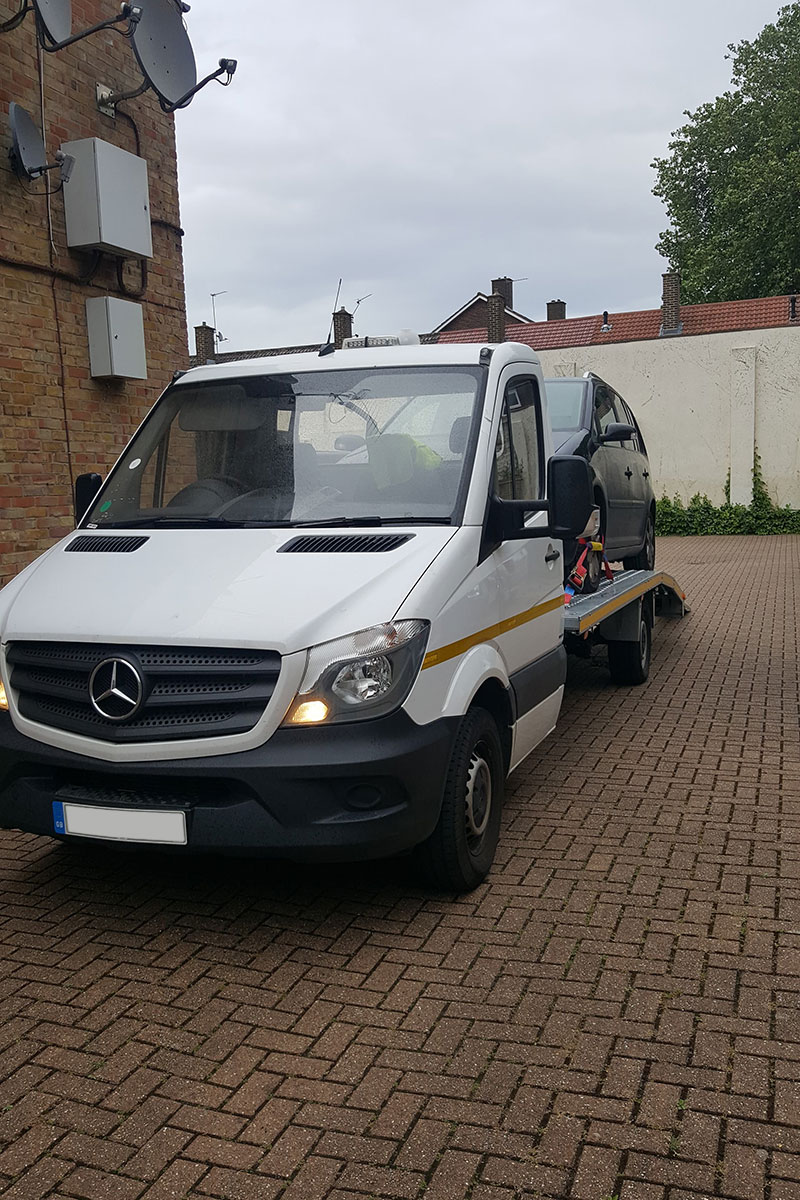 The London Borough of Brent is renowned for its diversity, making it one of the hotspots on a regional scale. This explains why so many people come here and often need our premium car recovery services. The dynamic nature of this area makes it an attractive one, especially for car owners making their way around.
Owning a car inevitably comes with the various unexpected situations that could occur while being on the road, as life often gets in the way. While we are making plans for a trip, cars have a life of their own and sometimes they require professional road assistance. BestCarRecovery could find you wherever you are and navigating the area is no issue for the teams of mobile mechanics in Brent.
We are always near you since there is a principle we follow strictly – our customers in need of breakdown recovery and a recovery truck in Brent must not wait longer than 30-40 minutes, as time is precious and you have places to be. This is why we will bring roadside recovery right where you are as soon as possible.
This is what makes Best Car Recovery so important for so many individuals hailing from Brent – individuals rely on us and our proficiency to fix their car in the most efficient manner possible. When all is said and done, happy customers end up attracting more bookings and more positive results.
The mobile mechanics we have in our London area are trained to achieve stellar results in any situation on the road. If you are looking for a car recovery in Brent area, you have come to the right place, since we are capable of offering you an all-encompassing car recovery portfolio for any situation on the road you might have.
Cheap Car Recovery in Brent
Bringing you the most affordable services in the Brent area is an honor for us, as this makes us as competitive as possible on the local car recovery service market. Road assistance has never been this enjoyable and reliable and Brent residents can benefit from it to the fullest. Breaking the bank is not something we want you to do, in order to have your car on the road once again. This is the reason why we keep our breakdown recovery service as affordable as possible. Very few people are prepared for the unexpected expense a broken down vehicle could be.
Car Recovery Near Brent
Best Car Recovery has excellent coverage across the entire country since this is crucial for our efficient operation and happy customers. Having so many hotspots that could send you a team of mobile mechanics to fix any vehicle issue is what makes our company the best in the car recovery service field. When it comes to the Brent area, the situation is the same.
We will send a team that will be right where you are in less than 30 minutes. The teams of mobile mechanics working for us make it possible for you to be right where you need to be in time because of the time-efficient service they are able to provide. Waiting around for hours is a thing of the past and you don't have to worry about that – Best Car Recovery is here to support you whenever you might need our breakdown recovery services.
Why Choose Our Brent Car Recovery Service?
Brent residents know that navigating the area with a car is a pleasure and many of them enjoy doing this, cruising around with your vehicle is an enjoyable activity, until something wrong happens and threatens to ruin your day or your sunny afternoon on the road. Your plan should not be affected by unexpected circumstances and you know that. Best Car Recovery will give you a helping hand around the clock.
Yes, you read that correctly – our proficient car recovery service is available 24 hours a day, seven days a week and we are looking forward to our next challenge in the face of your car issue. It really does not matter what is wrong with your car – whether that is a flat battery, car towing need, or any other roadside recovery the vehicle might need. The mobile mechanics will evaluate your individual case and act accordingly.
Frequently Asked Questions
Can you really provide the service anywhere?
There is nothing that will stop our teams from locating you and giving you the most proficient check-up because car recovery in all its shapes and sizes is our passion. We will locate you quickly and send a team so that you don't have to wait longer than 30 minutes – just give us a call and book your first appointment.
How quickly can you respond in a case of emergency?
This situation is also a piece of cake for Best Car Recovery Brent. You will have to specify this when you dial 07947 775239 and book your team of mobile mechanics. The friendly staff members will collect all the information needed and optimize the response time of our mechanics.
Can you deal with car battery replacement?
Best Car Recovery prides itself on being the most efficient breakdown recovery company when it comes to car batteries. The jump starter service we have up for grabs is like nothing you have seen before, but don't take our word for it – give us a call and see for yourself just how proficient we are on the road.