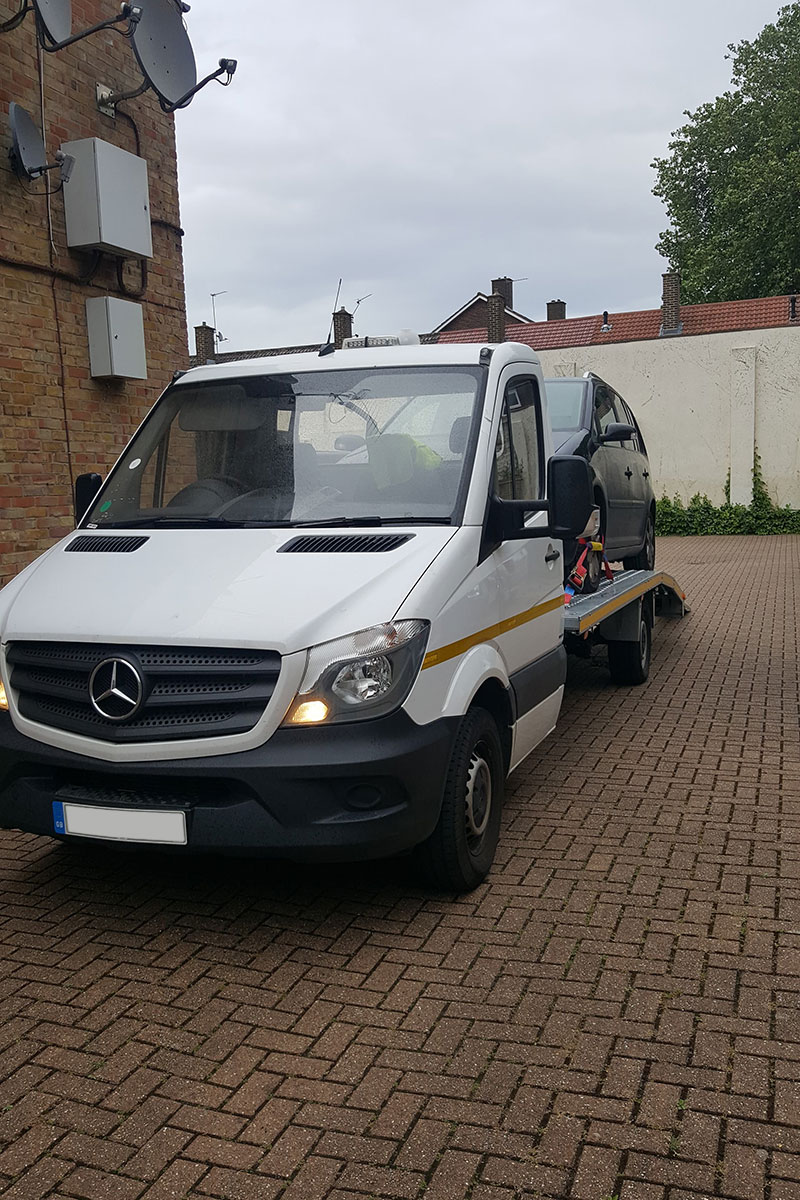 Hounslow residents know that the local roads are made for driving. This attracts so many of them to the local network of streets and boulevards, but as it often happens, life can make a 180-degree turn and go for the worse. Car Recovery in Hounslow is not impossible to find, in fact, we are here to tell you just why we are the best in it.
Road assistance is a service any individual needs at some point in their life because their car has decided to misbehave at just about the worst possible time. You are late for somewhere and people are waiting for you, but your car does not want to start and you have nobody to contact for help.
We know just how frustrating this could be for you. However, we also know that we can bring you the most time-efficient jump starter service in Hounslow, ready to kickstart your car battery and get you back on the road in no time. All you have to do is give us a quick call and explain everything that led to the situation you are currently in.
Best Car Recovery in Hounslow is the company you want to contact when you are in need of a helping hand with your vehicle. We have the most proficient mobile mechanics available and they are ready to make your life so much easier with our car recovery services. There is nothing we would not be able to fix right there and then, making sure that you are back on the road in no time and your vehicle is not preventing you from reaching your destination.
Our proficient recovery truck is also another selling point of Best Car Recovery Hounslow since it is capable of transporting your vehicle wherever you might need it in the safest way possible.
Cheap Car Recovery in Hounslow
Best Car Recovery Hounslow is here to give you the most budget-friendly car recovery service in Hounslow and the area since we all know that cost is important when it comes to our vehicles. We want to stay as competitive as possible on the local breakdown recovery field, as this is what will make you prefer us next time you are in need of road assistance.
Being budget-friendly will make your choice as quickly as possible because you need cheap car recovery in your life. Dial 07947775239 right now and see for yourself just how proficient our mobile mechanics can be.
Car Recovery Near Hounslow
You can be anywhere within Hounslow and the team of mobile mechanics will be able to locate you in no time. It really does not matter whether you are in the central parts or somewhere in the periphery of Hounslow, the speedy team will be there in less than 30 minutes. We have created our network so well, that it never leaves our customers hanging for too long on the side of the road.
Being quick when taking care of car recovery service in Hounslow is a thing we pride ourselves on since this is what makes us stand out from the rest of the breakdown recovery companies. Best Car Recovery is confident enough to assure you that there is nothing we aren't able to tackle in real-time, in order to get your car fixed and back on the road. You won't regret giving us a call right now!
Why Choose Our Hounslow Car Recovery Service?
There are so many reasons why you should choose our car recovery services, as well as the rest of the services we have in the portfolio. One of the main selling points of Best Car Recovery is that if our team of mobile mechanics ends up being unable to reach your location in less than 30 minutes, our staff members will send a new one and make things right – give us a call and see for yourself.
We bring reliable road assistance to Hounslow, giving you the best experience. The teams will give you a detailed step-by-step explanation as to what happens during the breakdown recovery service and you won't need to worry about their professionalism or skills. Roadside recovery reimagined is the way we could sum things up for you. Book your next car recovery service session right now and you will see for yourself just how experienced and reliable our mobile mechanics are.
Frequently Asked Questions
Can you transport my vehicle when I'm on a vacation?
Car transport in Hounslow is no issue at all for us, as we do it in the safest way possible. The proficient car mechanics make sure they eliminate any risk of scratching or damaging your vehicle in any way. Car transportation is one of the car recovery services Hounslow residents book on a regular basis – book yours now! You will be able to drive your car while you are on a holiday and explore new roads and areas easier with your friends.
Do you offer emergency car recovery?
Best Car Recovery Hounslow knows just how dynamic and unpredictable life could get while on the road. Individuals rarely plan for a breakdown recovery service and most often they call when the issue is already evident. Our teams of mobile mechanics could be right where you need them in less than 30 minutes and all you have to do is specify on the phone that it is an emergency car recovery service you need.