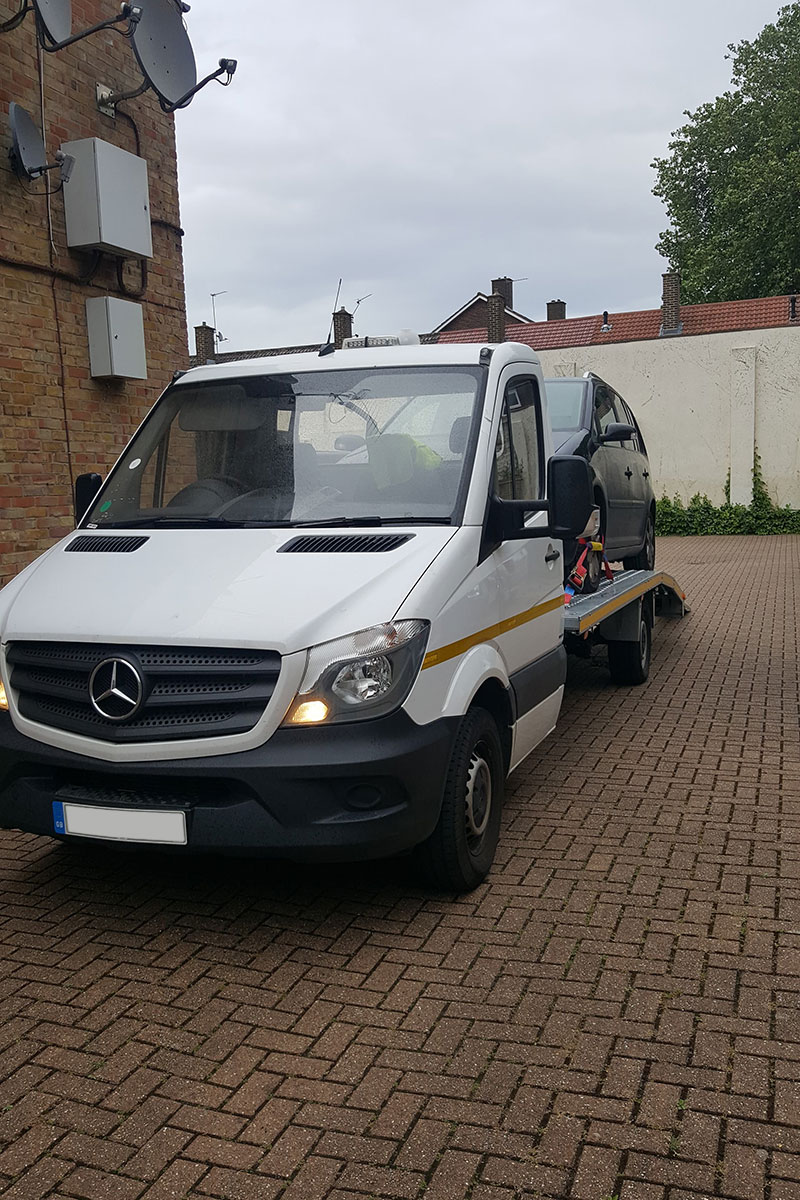 Car recovery in Fulham is one of our most requested services on a regional level, with new bookings taking place daily. Individuals interested in finding the most comprehensive road assistance often do their research and compare the prices of the car recovery services. This could be useful, but it is unnecessary with us.
Best Car Recovery in Fulham is here to tell you that your search is over – we have the best prices for car recovery and other various road assistance services in our portfolio. This is what makes us so popular in the Fulham region and people keep coming back for more. The happy customers we have recommend our proficient roadside recovery service to their friends in need of a helping hand.
Being on the north bank of the River Thames makes Fulham a rather popular destination for many individuals. The two football clubs Fulham and Chelsea are also one of the main attractions in this area, drawing many people to this part of Greater London. This usually means that some of them would need breakdown recovery at some point, seeking a quick and reliable service from our experienced mobile mechanics.
Estate agents also consider Fulham a prime London area and many people strive to call it their home. Best Car Recovery knows Fulham well and we are capable of locating you wherever you might be. Navigating the area is no issue for us, which is why our reliable car mechanics deliver proficient car recovery service in less than 30 minutes every time.
You do not have to take our word for it, but give us a try and book your next breakdown recovery service with our company. The confidence we have will be put to the test and most definitely pass it with flying colors.
Cheap Car Recovery in Fulham
Maintaining our Fulham breakdown recovery service as budget-friendly as possible is our top priority and this has been the case ever since our very first days in this field. You can find the best car recovery service in Fulham right here by booking your first road assistance service session with us. The prices depend on your specific case, as well as on the region you are located in at the time. However, we strive to keep them the lowest in the Fulham region so that nothing is stopping you when you book one of our teams.
Car Recovery Near Fulham
Knowing intuitively what you need and being able to deliver top performance at all times is important for Best Car Recovery Fulham. It comes easily because we are prepared to come right where you are and deliver the most proficient road assistance in Fulham. As soon as you dial 07947 775239 and have a friendly chat with the staff members, our team of mobile mechanics commences their preparation for the session.
They will locate you and be at the address in less than 30 minutes because waiting around for help on the side of the road with your vehicle broken down is just not something you would like to do. Best Car Recovery Fulham is near you and ready to give you a helping hand in times of need – just give us a call and see just how efficient and experienced the seasoned experts are in real-life conditions.
Why Choose Our Fulham Car Recovery Service?
There are many Fulham breakdown recovery companies you can choose from, a situation that triggers the paradox of choice. One has to be well-informed about the pros and cons of every company offering road assistance in the Fulham region, as this would guarantee the best results. Choosing Best Car Recovery in Fulham is an easy task you should not hesitate to do. Best Car Recovery will give you a helping hand around the clock.
Yes, you read that right – our proficient car recovery service is available 24 hours a day, seven days a week, ready to turn your frown upside down. You could need our help in the middle of the night and we will send a team of experienced mobile mechanics to fix your vehicle and ensure that you arrive at your destination safely. Fulham residents also love our jump starter service giving quick results when they are in a hurry.
Frequently Asked Questions
Do you offer car towing service in Fulham?
Best Car Recovery Fulham is renowned for the car towing service that has helped many drivers in the Fulham region. You can rely on us to tow your car whenever you give us a call. The recovery truck we boast will not disappoint you.
Can you jumpstart my car battery?
That service is one of the frequently requested ones in Fulham, as sometimes seeking a friend is not possible. Their schedule might not work for you and vice versa. In this situation, you can rely on Best Car Recovery and our proficient car battery jump starter service to fix things up in no time.
How quickly can you respond in case of an emergency?
Once you give us a call and describe your situation to our friendly staff, you should specify that you have an emergency and you would like a speedy car recovery service. This will make it possible for the teams of mechanics to prepare for action and where you are in less than 30 minutes.
Do you transport cars to other cities?
Our car movers service is here to deliver your vehicle whenever you might be – vacationing somewhere or just moving house, we will transport your car upon booking your appointment, specifying the address, time, and date.