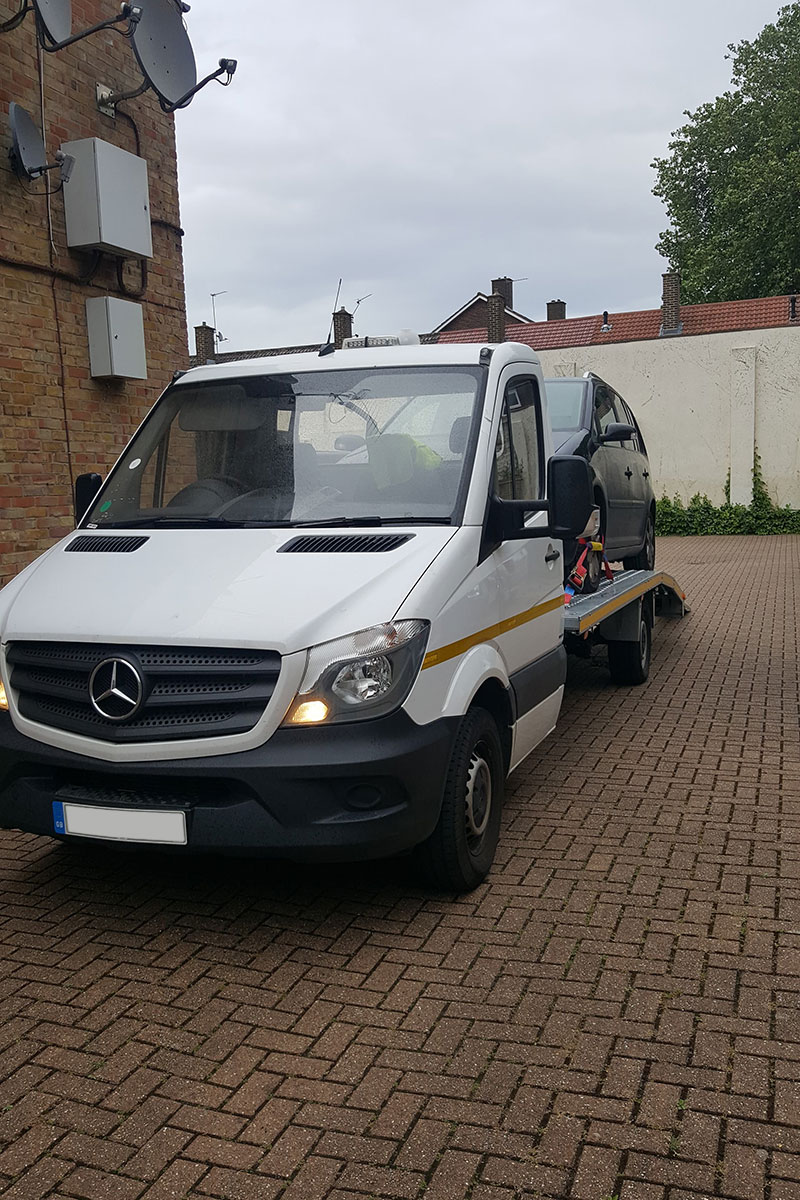 Wherever you are in Ealing, worry no more, as help is on the way. We at BestCarRecovery are here to provide you with the most comprehensive roadside recovery service in Ealing and the area but don't take our word for it. You should give it a try yourself and we are confident that you will recommend the experience.
The district in West London is known for being a major metropolitan center in the London Plan, making it quite attractive for people hailing from neighboring districts. As a result of that, our proficient mobile mechanics experience increased demand for their services. Those range from car towing and roadside recovery, to jump starter and the special help of a recovery truck in Ealing.
Whatever your case might be, you can see that there is nothing our company fails to deliver, as car recovery is our passion and we have quite the experience below our belt. Our company covers South Ealing, Ealing Common, Montpelier, Pitshanger, as well as Hanger Hill, Argyle Road, and West Ealing – there is nothing to worry about.
The unpredictable nature of driving a car is something many car owners have experienced in the past and many of them will agree that nothing beats the good service and understanding you can receive from a team of professionals knowing their way around a car. They will handle the issue at hand in an optimized and proficient manner, as to give you peace of mind as well.
If you wonder where you can find a jump starter service in Ealing, look no further than Best Car Recovery Ealing – we are simply the best. The service we bring to the table will kickstart your day and get you back on track faster than you can say "car recovery Ealing".
Cheap Car Recovery in Ealing
There is one simple truth when it comes to spending money and deep down inside every person is very aware of it – nobody likes to splurge on things that they are not prepared for. Spending a lot on car recovery service probably is not part of your monthly budget, which is why it often comes as an unpleasant surprise. This is not the case when it comes to BestCarRecovery in Ealing, because we care for our clients and it is a pleasure for us when they recommend us to their friends and seek our roadside recovery services in the future.
Car Recovery Near Ealing
Reaching us is a piece of cake making any unpleasant situation on the road an exciting experience. All you have to do is give us a call at 07947775239 whenever you might need it. BestCarRecovery works across Ealing, as we cover the entire area. By doing this, we could be right where you are in less than half an hour. We value your time just as much as we value our own.
The teams of mobile mechanics coming your way are confident enough that they will meet and surpass your expectations when it comes to proficiency and speed. The thing is, it really does not matter which part of Ealing you find yourself in, we will be there. In this sense, calling us in the middle of the night is no issue at all – the recovery truck is waiting for you and your car in distress!
Why Choose Our Ealing Car Recovery Service?
In our day and age there exists the paradox of choice – there are so many companies offering car recovery, jump start service, roadside recovery, and more. One could easily find themselves confused and dismayed by the variety of services and companies offering them. We understand that making a choice might be tough, especially when you are near your disobeying vehicle, but worry no more.
The best car recovery service in Ealing is right here. We are the one-stop-shop that will you're your vehicle everything it needs and your job here is done as soon as you give us a call. The team of experts will be on their way as soon as you hang up the phone, ready to get your vehicle back on the road and onto better things. Even if you think you're in the middle of nowhere, our breakdown recovery team will find you and help you in less than 30 minutes.
Frequently Asked Questions
How quickly can you respond in a case of emergency?
The response entirely depends on your particular location, but we would never make you wait longer than half an hour for our team to arrive. Emergency cases have higher priority, but you will have to specify that when you are speaking with our friendly assistance answering the phone.
Is your car recovery service in Ealing available 24h a day?
You've heard it right, we are here for you whenever you need us, as a reliable and trustworthy car recovery service is hard to find nowadays. The wide variety of services we have up for grabs will successfully solve any issue you might have on the road – book one of our teams of mobile mechanics now.
Can you recover more than one vehicle at a time?
Best Car Recovery Ealing has a powerful recovery truck that could get the job done in no time even if there are two or three vehicles in need of help. You will have to specify this during your call so that the team of road assistance experts could prepare accordingly and surpass your expectations.