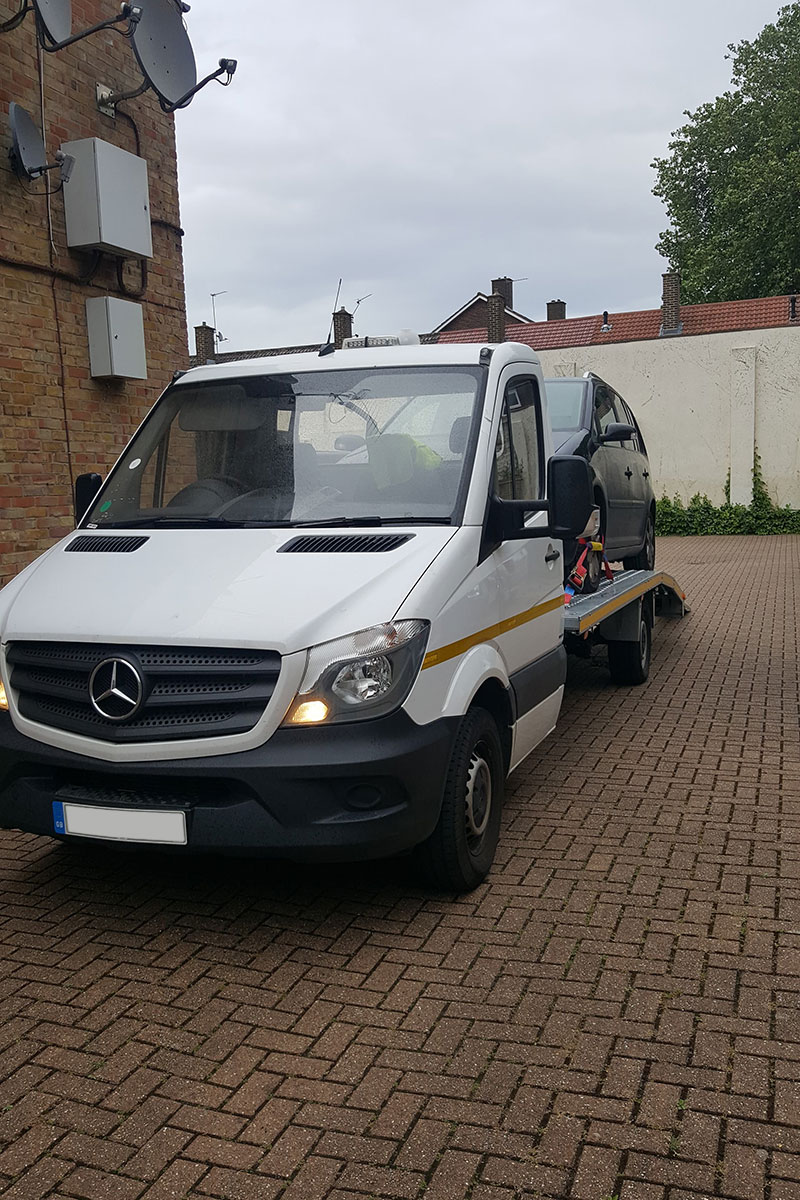 Car recovery in Hammersmith is easy to find and the good news is that you have come to the right place – Best Car Recovery is here to assist you when the going gets tough. We are renowned for being the most proficient in the breakdown recovery field on a regional scale, a position we have solidified throughout the years.
Hammersmith residents know that having trouble on the road is not a big deal, because a team of experienced mobile mechanics coming their way could always fix it. This happens when you book your road assistance service with Best Car Recovery Hammersmith and put your mind at peace. The process itself is a rather streamlined one, saving both you and our precious time.
Being on the side of the road with your car broken down is hardly a situation you would like to be in. The professionals coming your way know that too, which is why they will be right where you want them to be in less than 30 minutes – it really does not matter where in Hammersmith you find yourself at.
Finding car recovery near me is the easiest thing when you have Best Car Recovery's number. It paves the way for so many good things to happen. As soon as you book your road assistance session, one of our teams of experts with years of experience will prepare for action and locate you on the map. Then they will arrive on the spot in less than half an hour, ensuring that your vehicle is fixed in no time.
Searching for the best car recovery service in Hammersmith might be an exhausting task when you are in a hurry and you just want to reach your destination by car. Dial 07947 775239 and things will start falling into place.
Cheap Car Recovery in Hammersmith
Being budget-friendly is a thing we strive to be on a day-to-day basis. This is what keeps Best Car Recovery Hammersmith competitive within Hammersmith's car recovery sector. It guarantees us that individuals in need of road assistance will prefer our roadside recovery in times of need when they have nobody else to turn to. Trusting us with your safety and vehicle is what motivates us to bring you the cheapest car recovery service in Hammersmith every day of the week. You do not have to worry about breaking the bank for this unexpected expense – give us a call and see for yourself.
Car Recovery Near Hammersmith
Best Car Recovery is always near you, wherever you might be. This allows us to have a quick reaction in times of need and as soon as you make your breakdown recovery service booking. Our location makes it possible for the team of mobile mechanics to prepare in advance for the road assistance service and reach you in no time. Hammersmith is on the main A4 trunk road heading west from central London.
It is headed to the M4 motorway and Heathrow airport, making the area a hotspot many vehicles frequent on a daily basis. This also optimized our work in your service, offering you the most optimized and reliable car recovery service in the area. Give us a call and book your first breakdown recovery service session after a quick chat with one of our friendly staff members. You will not regret this call, as it will guarantee that you stick to your schedule for the day.
Why Choose Our Hammersmith Car Recovery Service?
Hammersmith district of West London is located in the vicinity of Charing Cross. Being the administrative center of the London Borough of Hammersmith and Fulham, and identified in the London Plan as one of 35 major centers in Greater London, is the thing making it the hotspot it is today. Choose Best Car Recovery Hammersmith and you will not be disappointed with the unrivaled level of proficiency our seasoned mobile mechanics demonstrate every single day.
Our extensive portfolio also features one of the most popular services on the road – a jump starter that has the potential to turn your frown upside down and completely change the mood of the day. You will be back on track as soon as our team of professionals gets your vehicle back on the road with the cutting-edge technology they employ. The recovery truck we boast is another selling point of Best Car Recovery in Hammersmith.
Frequently Asked Questions
Do you offer car towing?
Car towing in Hammersmith and the region is no issue for Best Car Recovery and there is a simple reason for that – we have the best and most reliable tow truck that will transport your car without a scratch. The prices for this service depends on your particular situation and on how far you want to go.
Are your mobile mechanics to be trusted?
Years of everyday experience and various situations have thought them everything there is to know about vehicles and their specific nature – you can rely on them.
Do you work around the clock?
Working 24/7 for you is our passion, as this makes us the best in Hammersmith's car recovery sector – you can call us in the middle of the night and the team will be on location in less than 30 minutes.
Can you provide emergency car recovery in Hammersmith?
Best Car Recovery Hammersmith is capable of bringing you the quickest solution in times of need, but first, you will have to specify that you are in an emergency situation. Dial 07947 775239 and leave everything else to us.