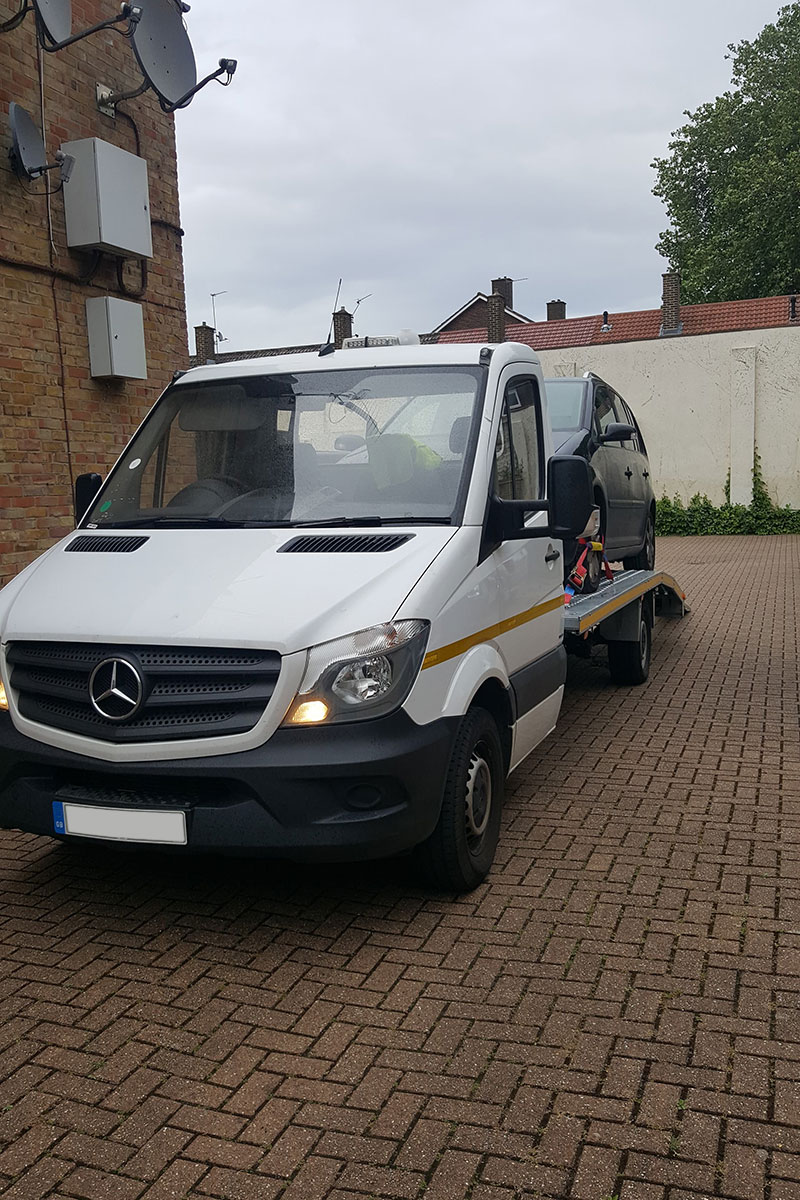 Hanwell residents are in for a treat with the rich portfolio Best Car Recovery has up for grabs. The wide variety of car recovery services they can benefit from is available whenever they might need it. The premium road assistance in Hanwell and the area is something our company proudly touts, as this is what we are best at.
The overall uncertainty of our everyday life often puts us in different situations testing our quick reactions and overall preparedness. One of those involves any situation with your vehicle while you are on the road to somewhere and that is the last thing you want. Your car battery might simply refuse to collaborate and leave you hanging with nobody to contact.
You might have a flat tire or even worse – two flat tires at once, which is a situation of its own magnitude. Managing any car-related situation in Hanwell is easy, as you have our reliable car recovery company to count on. It really does not matter where in the area you find yourself, you can give us a call and expect proficient breakdown recovery service in no time.
This area is renowned for its green parks and picturesque squares attracting many individuals hailing from neighboring areas. They often come here with their cars and they have nobody they could call and rely on. This is when Best Car Recovery in Hanwell comes to the rescue, in order to make their life carefree once more and back on the road and onto better things.
Best Car Recovery offers extensive road assistance in Hanwell, car towing, roadside recovery, jump starter, as well as proficient recovery truck for all additional car recovery services. We can even transport your car when you are in need of your vehicle while you're in Hanwell.
Cheap Car Recovery in Hanwell
Keeping everything affordable is important in this day and age, especially when it comes to the car recovery field. Remaining competitive in an ever-growing field might sound like a hard task to achieve, but that is not the case for us. Best Car Recovery Hanwell maintains all prices in the low range, making them as affordable as possible. We don't want you to break the bank in order to be able to drive your vehicle again since this is simply unfair. Moreover, you don't have to worry about any additional costs – what you see is what you get.
Car Recovery Near Hanwell
Nowadays locating someone via a simple phone call is easier than ever, with the help of advanced technology and GPS. The last thing you need when your car has broken down is to wait around and try to explain to the mobile mechanics how to find you. We at Best Car Recovery know Hanwell like the palm of our hand and can come your way in no time.
Waiting for longer than 30 minutes isn't necessary, because the teams of experienced mobile mechanics we send your way will reach you sooner. Dial 07947775239 whenever you might need it – we work around the clock and offer you 24/7 breakdown recovery service in Hanwell. This is not a limited time offer meaning you can benefit from it whenever the situation calls for the most proficient road service in the area. Just give us more information on your particular case and our team will bring all tools and cutting-edge technology needed.
Why Choose Our Hanwell Car Recovery Service?
You should choose Best Car Recovery Hanwell because we are renowned in the Hanwell region as professionals and the most reliable car recovery company available. This notion has been solidified over the years and with the help of the happy customers, we have helped whenever they had needed us. Despite the large scale of Hanwell, we are able to navigate it efficiently and reach you in less than half an hour.
The premium tools and technology we use is also an incentive for you to give us a try and later on share the positive experience. We are available around the clock and across all days of the week, making us the most reliable and determined breakdown recovery service provider in the Hanwell area. The well-rounded range of services up for grabs will aim to surpass your expectations at the most affordable price-to-quality ratio available.
Frequently Asked Questions
How can I book your car recovery service in Hanwell?
We have streamlined the process for your convenience, in order to save you time. All you have to do is give us a call at 07947 775239 and have a quick chat with one of our staff members. They will ask all questions needed, striving to clarify the situation and prepare the team of mobile mechanics coming your way.
Do you cover caravans and trailers?
That's also a service we have up for grabs, as it is essential when your car refuses to start. It is especially convenient when you have no one to help you by plugging your jump starter cables into their car. We are here for you and we will give your car the boost it needs in less than half an hour. Dial 07947 775239 and the team of experienced mobile mechanics will get the job done.
Can you guarantee you'll be here in 30 minutes?
Best Car Recovery compares all the prices for service in the area and makes sure our car recovery service is most affordable in Hanwell.