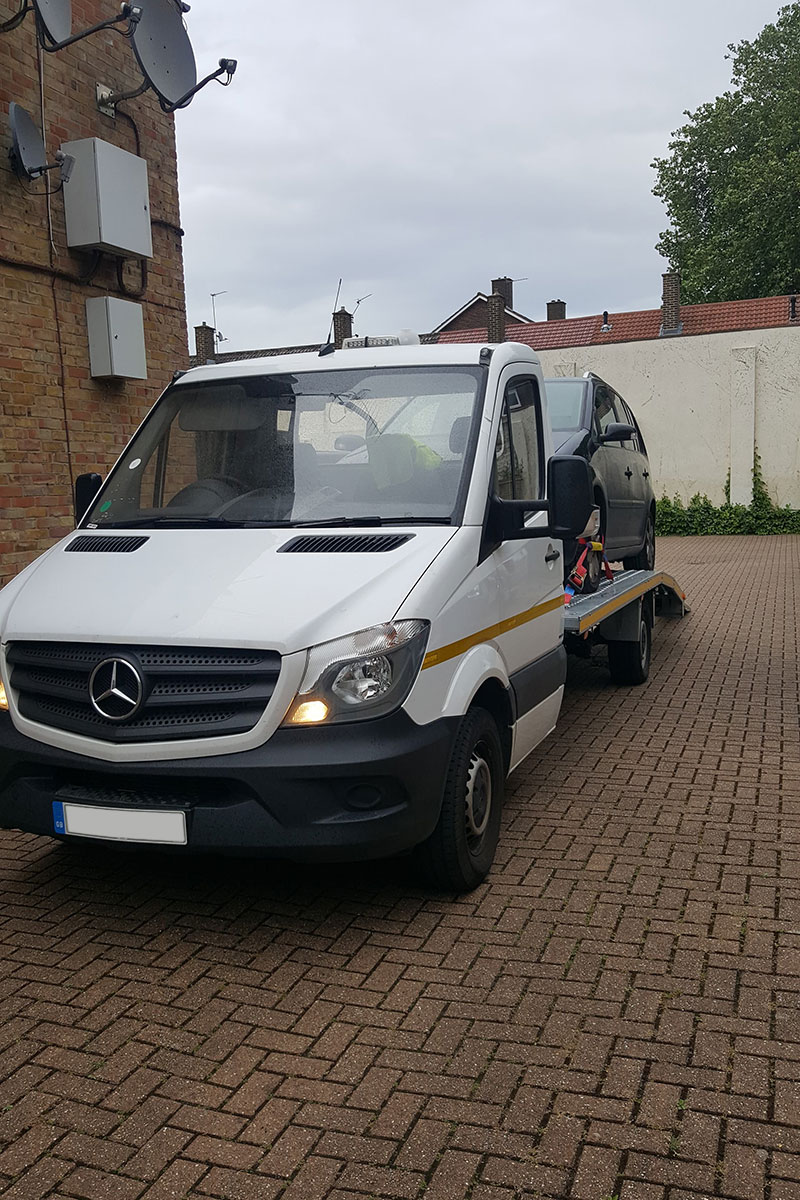 Greenford residents have a reason to celebrate, as their area is one of the many Best Car Recovery takes care of on a regular basis. We receive calls coming from this area, so it is safe to say we know our way around Greenford. We are able to provide you with the most proficient car recovery service in Greenford and the area.
This might sound quite confident but it is the case – we have the experience on the streets of Greenford and around London, giving us the confidence needed to assure you. There is nothing better on the local breakdown recovery and recovery truck scene. We do things with love and appreciation for our customers.
Best Car Recovery in Greenford aims to support its customers and leave them happy with the results achieved during every road assistance session. The careful approach and understanding showcased by our teams of professional mobile mechanics makes this possible and happening every single day. We just want to see returning clients recommending us to their friends in time of need.
For us, this is what true proficiency and success look like and it is what makes us the best car recovery in Greenford. If you need a recovery truck near you, you can count on us to get things done in a quick fashion and solve all issues related to your vehicle. You could find yourself in North Greenford, Greenford Green, or even Greenford Broadway – the location does not really matter.
Whether you are near Horsenden Hill, the small Parish Church of Holy Cross, or Betham House, calling 07947775239 is going to resolve the situation you are in and give you peace of mind that everything with your vehicle will be alright.
Cheap Car Recovery in Greenford
Very few people find themselves prepared for the unexpected expense of car recovery on the road, it is just not something a driver is looking forward to or expecting. There is nothing you should worry about, as the proficient breakdown recovery service we have in store won't break the bank or inflict damage on your budget. We strive to bring you affordable, yet accessible road assistance whenever you need it. Simply book one of the mobile mechanics teams available and you will see it with your own eyes. Your vehicle will also thank us later when you are on the road again.
Car Recovery Near Greenford
Greenford is known for its open spaces and tons of green areas, making it a peaceful and attractive place to be. Taking this into account we should also point out that the transport options and road system in the area is also optimized and making people's life easier. We are saying all this because we want to make it clear that Bes Car Recovery can locate you wherever you might find yourself in Greenford.
Fortunately, we love our job and we love to bring you the best cart towing and jump starter services there are. Car towing is also available in our portfolio, once again at a great price-quality ratio. Once you book one of our services, you won't need to wait longer than half an hour for help to arrive and make your life easier and carefree once again. We bring you cheap car recovery service in Greenford today!
Why Choose Our Greenford Car Recovery Service?
Having happy customers is what makes this business possible in the first place, which has always been one of our main goals. It remains such to this day, a determination evident in our every action. We work around the clock for you, aiming to protect your safety when you're stuck near the road in the middle of the night and there is no one to call. Dial our number and have a quick chat with one of our friendly staff members.
They will answer all your questions and evaluate the situation, in order to prepare the tea of mobile mechanics coming your way for your particular case. You can rely on us to take care of everything else – we recommend that you don't try to fix the issue yourself, as this could be potentially dangerous for both you and your vehicle. The proximity of our office will minimize the time you will spend waiting.
Frequently Asked Questions
Do you really offer the cheapest car recovery service in Greenford?
Best Car Recovery Greenford guarantees that the price you are going to pay is the lowest one in the Greenford area. We want to make all car recovery services affordable for everyone since one never knows when they might need help.
Do you cover caravans and trailers?
It really does not matter what type of vehicle you have, as we cover even caravans and trailers in need of road assistance. Our reliable and prepared teams of mobile mechanics can handle anything and everything, implementing cutting edge equipment and the latest approach.
Can you guarantee you'll be here in 30 minutes?
Rest assured that Best Car Recovery in Greenford will minimize the time spent waiting around for the team to arrive, as we value your time and trust. We are prepared and could send a second team to replace the first one if they find themselves unable to make it to your location in less than 30 minutes – give us a call and see for yourself our level of breakdown recovery professionalism.