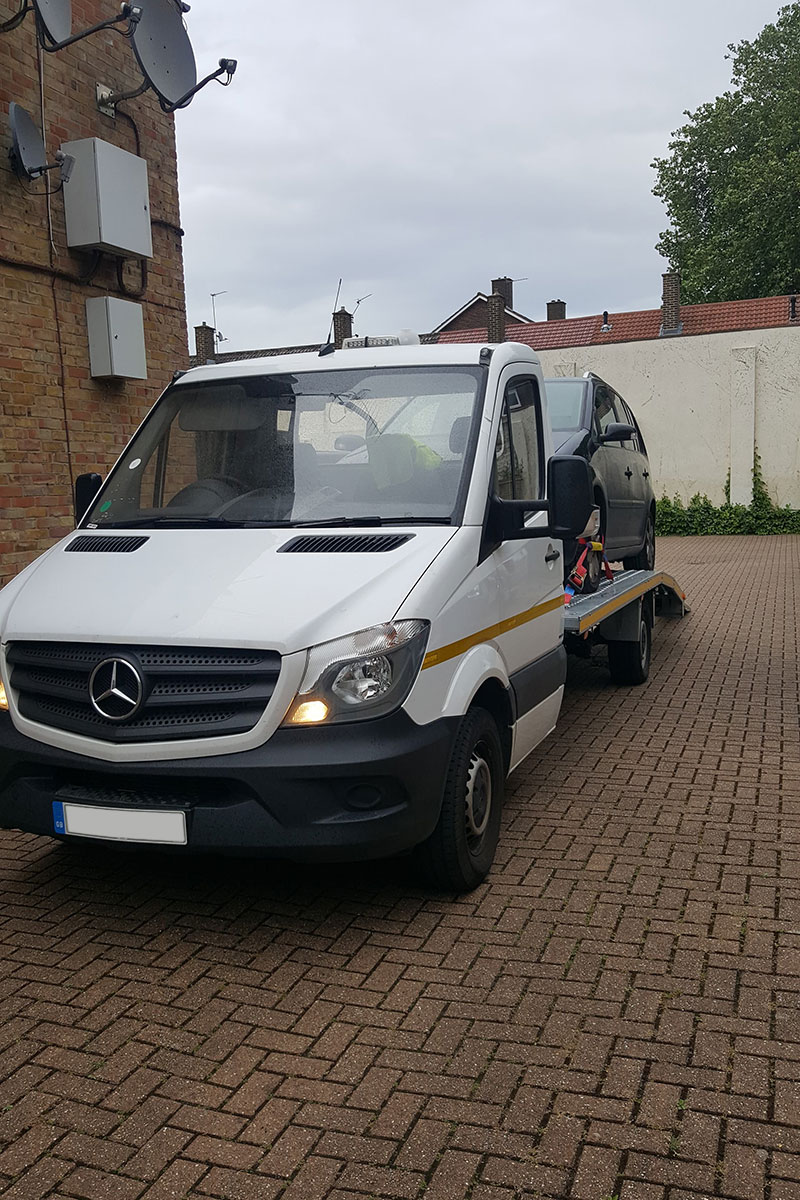 Everybody knows where to find the best car recovery service in Chelsea and now we will enlighten you too. Best Car Recovery is here to change your world and make road assistance fear a thing of the past. Read on and see for yourself just how competent we are on all things associated with your car.
If you live in Chelsea or you find yourself there and in need of breakdown recovery, your mile may be going a mile an hour, thinking of who is best to call. It might be 2 a.m. and you might be in an unfamiliar area with your car broken down. This is how many horror movies begin, but this should not necessarily be your story.
Best Car Recovery is here to assure you that the best roadside recovery in Chelsea is closer than you think and more available than you can imagine. The term car recovery service should not scare you; instead, you should definitely give it a try if you ever find yourself in the aforementioned situation.
Chelsea district lies on the north bank of the River Thames and its vibrant and artistic atmosphere invites individuals to come closer and explore the area by foot or with their cars. This often leads to unexpected situations that call for our proficient road assistance service everyone in the region talks about. You could be anywhere within Chelsea – near Fulham Road, King's Road, and Sloane Street, it really does not matter.
We know how to navigate the area and will locate you in no time, even if you think you are in the middle of nowhere. Give us a call today and book your first car recovery service session with one of the teams of proficient mobile mechanics ready to help.
Cheap Car Recovery in Chelsea
Best Car Recovery Chelsea is confident enough to say that we are the only car recovery company giving you the most budget-friendly road assistance in Chelsea and the area. We all know that cost is important when it comes to our vehicles. We also want the best for our trusty friend taking us places, which is why your car craves our breakdown recovery service in times of need. Do not deny it this reviving experience and book your first car recovery session with us today! The prices will surprise you with their affordability, as we maintain them as competitive as possible.
Car Recovery Near Chelsea
Having someone you can rely on while you are on the road is essential for every driver, especially if they are exploring a new area. Best Car Recovery aims to make your time spent in Chelsea much more pleasant, by taking care of anything unexpected linked to your car. We are near you and we can respond in no time, as soon as you book your car recovery session with us.
You can book us via a simple phone call, which would give us more information regarding your specific case and the preferences you have, as well as regarding the specific location where you are at. This prepares the team of mobile mechanics coming your way and they will be there in less than half an hour every time – dial 07947 775239 and see for yourself just how efficient they are on the road.
Why Choose Our Chelsea Car Recovery Service?
You should consider us among all breakdown recovery services out there because we bring a lot to the table and make sure that you are happy with the car recovery service every time you book us. Best Car Recovery Chelsea aims to live up to its name and reputation in the Chelsea region, as there are so many people preferring us and recommending us to their friends in need of support.
Choosing us for your road assistance partner is one of the best choices you could make in life in general. Our company is here for you 24 hours per day, seven days per week and there is nothing that could stop us to fix your car, revive your car battery, or transport your vehicle. Just give us a call and experience it all with us!
Frequently Asked Questions
Do you offer a car battery jump starter service?
In fact, this is one of the most requested car recovery services in the Chelsea region since car batteries can sometimes misbehave and you can't always seek a friend. This is particularly the time when you should call us and book a car jump starter service reviving your car once again.
Can you recover two vehicles at once?
Best Car Recovery Chelsea has no issue with the amount of work you would give us once you make your car recovery booking. You should specify your particular case when you make your booking and make sure that the team of mobile mechanics is informed that there is more than one vehicle in need of road assistance.
How do I make an appointment?
Booking one of our teams of mechanics is easy – you have to call 07947775239 and have a quick chat with the friendly staff members there to assist you. They will ask all the right questions, in order to prepare the mechanics coming your way.
Is the recovery truck available 24/7?
We are here for you around the clock and you have nothing to worry about. Offering breakdown recovery service 24/7 is our passion since we want you to feel safe on the road. Book your first car recovery appointment today and you will not regret it.